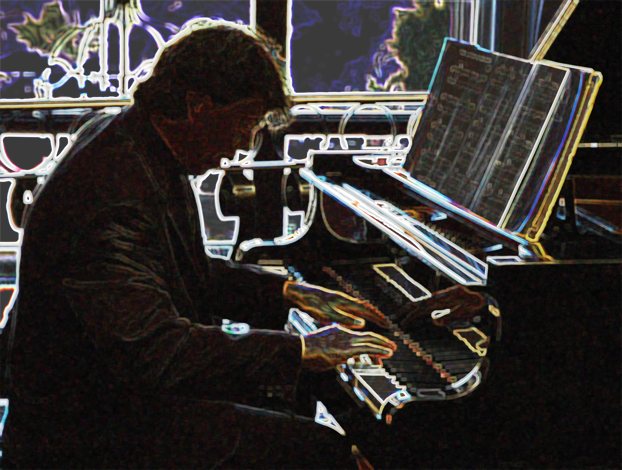 What is a performing musician without performances?
I miss playing and performing my music for you. The exchange that takes place through live performance is, at its best, sacred. Sometimes sharing a kind of painful emotion, sometimes sharing a kind of joyful mood, but always a kind of gratitude about sharing my music with all of you has been a great privilege of my life. I won't be performing live until later in 2022, but I remain focused on arranging, composing, producing and recording my music and I want you to join me.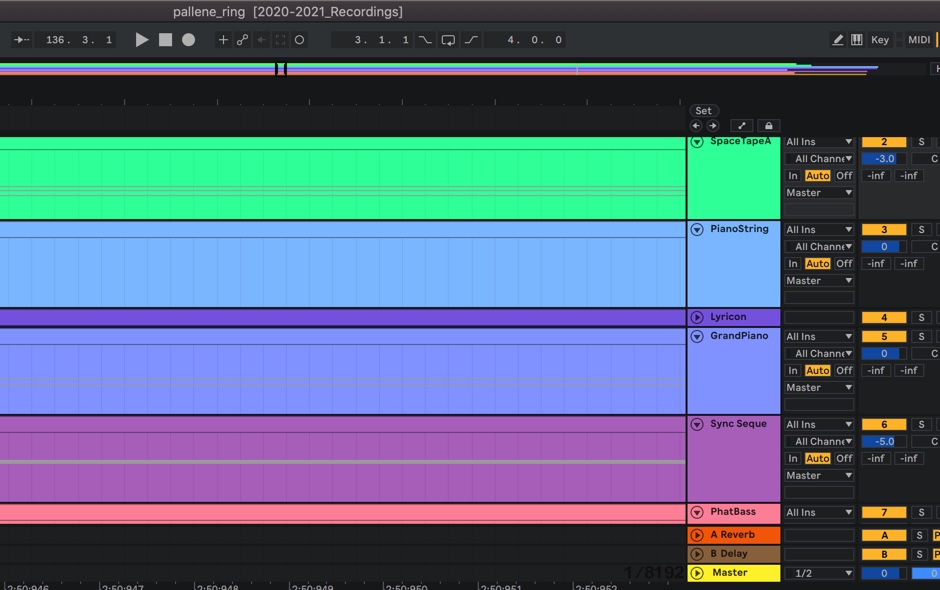 What is happening?
In 2020 and 2021, I've been working on several new projects, and I'll be continuing to produce music in 2022 and beyond. But ever since the pandemic started, I've been forced to be much more pro-active in my search for ways to monetize multiple projects, connect with fans, and create a steady revenue stream, and specifically for ways to do all of this without feeling like I'm begging for money. Which is why I've been working on developing a hybrid of crowdsourced patronage & monthly/annual subscription model of interaction with my audience, intended to support the process of producing and distributing my music.
Why subscribe?
When you "Sub" me, I'll be taking you along on the creative process via my newsletter, "Musical Notes: Anecdotes from a Life of Music Making" and the content exclusively published on this site. Every week, subscribers will read, hear, and watch how the work unfolds, in real time: from the very early are-these-futile-or-fertile kernels of songwriting, to demos, to finished songs. I'll be sharing a bit of everything that leads to the tracks you'll hear on my new releases. In the past, while working on my original songs and compositions, I've written a lot of different styles and genres of music, produced some video art, and provided soundtracks for computer games and documentary films. I never quite know exactly what will get me closer to my goals of what I feel that I need to say on my recordings. The only certainty is that it's going to be a journey, and I'd love for you to come along.
Subscribers to the free portion of my newsletter will receive one post a week. This could be a streaming mp3 of a new song I've written or a beat I've produced, a personal essay article, a poem or some lyrics, a multimedia piece, or a new video of me performing an old favorite.
Premium Patron Subscribers ($5 a month or $50 a year) will receive two posts a week. You'll get what one might think of as "backstage" access — a behind the scenes look into my production workflow, and a chance to participate in Q&A forums where you can ask me questions about the music making process and engage with members of the "Musical Notes: Anecdotes from a Life of Music Making" community. You'll be able to request music for me to perform, learn more about the stories behind my songs, lyrics, sound designs, and recording environment, see behind-the-scenes footage from past and future music videos and studio sessions, and listen to or watch my conversations with artist friends about their creative process and learn about how they've built and sustained careers in their corners of the arts and entertainment world.
If you can't pay for a subscription for any reason but you want access to the material, just contact me and I'll comp you, no questions asked.
Become a Patron to
Connect via private chat/message system
Premium Patron Subscriptions
As a Patron, you're a VIP in my ecosystem and there's a lot of my work and life that I don't share anywhere else. All subscribers get full access to my VIP content - but there's different prices so you can choose how much you want to pay to support me and my work.
(All pricing tiers offer the same amount of content).
(All pricing tiers offer the same amount of content).
Thank you!
One of my favorite parts of performing live is getting the chance to thank new and long-time fans and supporters in person. Because of how much has changed in the past year or so, I'm highly motivated to learn about and utilize new methods of performing (such as virtual concerts and online livestream performances). In the meantime, this chance to connect with you directly through your inbox is a lifeline.
I'm proud to be part of the conversation as musicians redefine what it is to protect, sustain, and grow in our work and in our relationship with our fans. Your subscription is integral to this journey, and I thank you.
"A composer is a guy who goes around forcing his will on unsuspecting air molecules, often with the assistance of unsuspecting musicians." – Frank Zappa
Music Production Area

HERE IS WHERE YOU CAN ACCESS MY MUSIC PRODUCTION AREA

(This area requires you to sign in with your VIP PATRON'S MEMBERSHIP credentials or if you're a COLLABORATOR you must sign in as a Registered User with the credentials that you've been given.)