He's best known for being in the progressive rock band Yes across five tenures between 1971 and 2004 and for his solo albums released in the 1970s.
And in 2022 I was blessed with the opportunity of a life time, when I attended Rick Wakeman's "The Even Grumpier Old Rock Star" concert here in Tucson.
Rick Wakeman
world renowned keyboard player both as a member of YES and as a solo artist
But on this night it was Rick, performing mostly on a Steinway grand piano, and also on the Korg Nautilus workstation keyboard! A variety of music was represented including RW classics like "Jane Seymour" and "Merlin the Magician", the YES classic "And You And I", and his piano solo versions of the contributions he made to songs by Cat Stevens and David Bowie. He even did some fantastic arrangements of The Beatles. All the variations and melodies were superb; a virtuoso performance without ever being "showboat" - even without Rick wearing his cape.
As a pianist and keyboard player myself, I must acknowledge that Rick Wakeman is one of the biggest influences of my life as a musician. His keyboard wizardry first captured my attention in the early 70s, specifically because of these three albums by the band Yes.


Much of my efforts to learn how to be a multi-keyboardist were inspired by music that came from this era, and because of Rick Wakeman --along with Keith Emerson of ELP-- I also was influenced to take on the role of performing on keyboards while standing up, rather than sitting on a piano bench!
But it was Wakeman's highly arpeggiated and inimitably polished and perfected style of playing that was the most important to me as an impressionable young musician. And over the years since, I've come to realize that he has had a huge influence on my musical taste as well, especially considering how many songs that exist within his discography and the list of recordings that he played on with other beloved and influential artists that I grew up being interested in, and inclined to refer to as IMO 'some of the most hauntingly beautiful and interesting music ever recorded'.
The following gives some idea of how many great performances that he is known for as a session musician, band member and solo artist.
A timeline of Wakeman's early career as a musician
(According to Wikipedia)
At the age of seven, Wakeman began taking weekly piano lessons which lasted for eleven years. In 1960, he entered his first music competition and went on to win many awards, certificates, and cups in contests held around London. Then at age twelve Wakeman took up the clarinet and in his teenage years, attended church and learned the church organ.
In 1961, Wakeman played in his first band, a traditional jazz outfit called Brother Wakeman and the Clergymen, then at fourteen, Wakeman joined the Atlantic Blues, a local blues group that secured a year's residency at a mental health rehabilitation club.
In 1966, he joined the Concordes, later known as the Concorde Quartet, playing dance and pop songs at local events with his cousin Alan Wakeman on saxophone and clarinet. Wakeman used the money earned from their gigs to buy a Pianet, his first electronic instrument.
In 1967, Wakeman began a tenure with the Ronnie Smith Band, a dance group. He was sacked in the following year after not taking the dance music seriously enough, but was reinstated and performed at a gig where he met the singer Ashley Holt, who later sang on many of Wakeman's future albums and tours.
In 1968, Wakeman secured a place at the Royal College of Music in London, studying the piano, clarinet, orchestration, and modern music, with the intention of becoming a concert pianist.
Wakeman's first booking as a session musician, and his first time in a recording studio, occurred when guitarist Chas Cronk of The Strawbs, who was in need of an organist and brass arranger, introduced him to producers Tony Visconti, Gus Dudgeon, and Denny Cordell.
By 1969 Wakeman had become a full-time session musician, playing keyboards and arranging music for various artists.
Among his first sessions, was playing the Mellotron on "Space Oddity" by David Bowie, and then Wakeman went on to play on several tracks on Bowie's second album, David Bowie.
Wakeman's prominence rose during his tenure with the folk rock group The Strawbs. He had played the piano with The Strawbs as a session musician on "Dragonfly", which was the first album released with Wakeman's name on its credits, and joined the band as a full-time member in March 1970.
While in The Strawbs, Wakeman continued to fit in session work and bought a Minimoog synthesiser at half price from actor Jack Wild, (who thought that it was defective because it only played one note at a time).
Wakeman played the piano on "Morning Has Broken" by Cat Stevens for his 1971 album, "Teaser and the Firecat". He was omitted from the credits and for many years, was never paid for it; Stevens later apologised and compensated Wakeman for the error.
Other sessions that involved Wakeman during this time were "Get It On" by T. Rex, three tracks on "Madman Across the Water" by Elton John, and "Changes", "Oh! You Pretty Things", and "Life on Mars?" for David Bowie's album "Hunky Dory". Bowie invited Wakeman to his home and played the outline of the tracks for him to learn; Wakeman later called them "the finest selection of songs I have ever heard in one sitting in my entire life".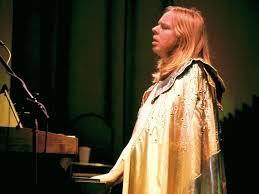 Prog Rock's "Caped Crusader" Rick Wakeman in his first Yes run circa 1971-1974
In July 1971 Wakeman became faced with "one of the most difficult decisions" of his career after Bowie invited him to join his new backing band, The Spiders from Mars. Later the same day, he received a call from bassist Chris Squire of the progressive rock group Yes, who explained that Yes needed a keyboardist as Tony Kaye had been asked to leave, following his resistance to learn instruments other than the piano and organ.
Wakeman agreed to meet Yes as they rehearsed for their fourth album, "Fragile", and during his first tryout with the band, the basis of "Heart of the Sunrise" and "Roundabout" were put together.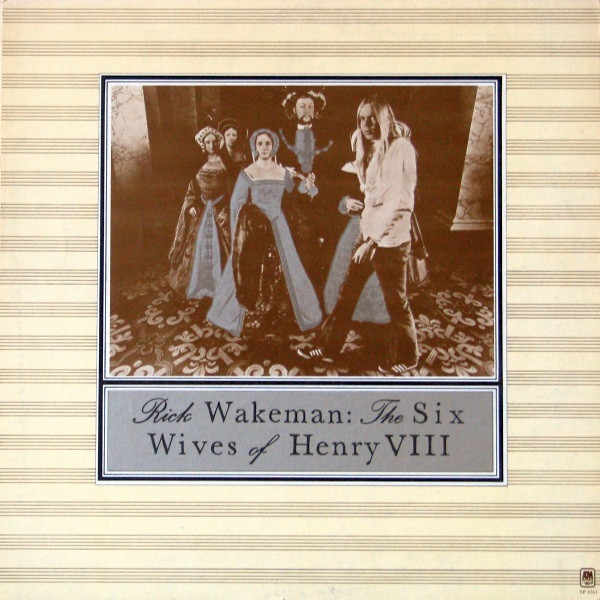 Wakeman's Solo Career
Wakeman began his solo career in 1973; his highest-selling solo albums are his first three: "The Six Wives of Henry VIII", "Journey to the Centre of the Earth", and "The Myths and Legends of King Arthur and the Knights of the Round Table", which were all concept albums. He formed his rock band, The English Rock Ensemble, in 1974, and scored his first film, "Lisztomania" in 1975.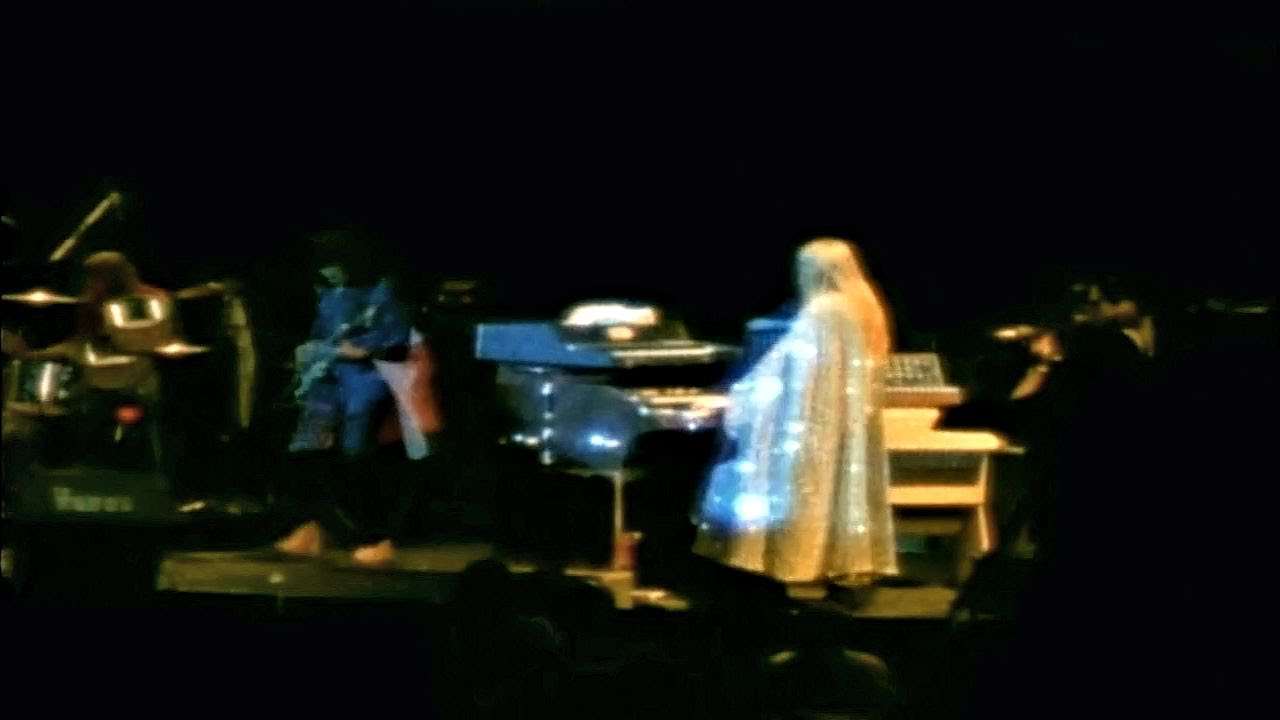 Produced by David Speechley and directed by Peter Neal, this concert film features Yes performing during their Close to the Edge Tour in December 1972.
Wakeman's legendary, pioneering multi-keyboard layout
Although Wakeman is a noted player of the grand piano, electric piano, pipe organ, Hammond organ, Minimoog and many later models of synthesizer, he is well known as a proponent (for a time) of the Mellotron – an analogue electronic musical instrument. Wakeman featured playing this instrument, to varying degrees, on the David Bowie track "Space Oddity", the Yes albums "Fragile", "Close to the Edge" and "Tales From Topographic Oceans", as well as the solo albums "The Six Wives of Henry VIII" and "White Rock". These days, he can be found with more modern instruments such as the Korg Kronos, Yamaha Montage, and the Memotron, a new digital version of the original Mellotron.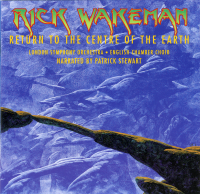 Return To The Centre Of The Earth
Wakeman pursued solo projects in the 1980s that varied in levels of success; his most successful album was 1984, released in 1981, which was followed by his minor pop hit single, "Glory Boys", from "Silent Nights" (1985). He hosted the television show Gastank, and recorded his first of several New-age, ambient, and Christian music albums with "Country Airs" (1986) and "The Gospels" (1987), respectively. From 1988 to 1990 he was a member of Anderson Bruford Wakeman Howe which led to his third Yes stint until 1992. He returned twice more between 1995 and 2004, during which he completed several more solo projects and tours, including his most significant of the decade, "Return to the Centre of the Earth" (1999). From 2016 to 2020, Wakeman was a member of Yes Featuring Jon Anderson, Trevor Rabin, Rick Wakeman. He continues to record albums and perform concerts worldwide in various capacities; his most recent album is "The Red Planet" (2020).
Rick Wakeman's Tribute To David Bowie - Life On Mars
In January 2016, Wakeman performed a piano arrangement of "Life on Mars?" by David Bowie that was broadcast live on BBC Radio 2 in the wake of the singer's death. Wakeman had played the piano on the original 1971 recording. Several days after, a video of the performance received 2 million views online, which sparked the idea for Wakeman to produce a single including the song, a piano arrangement of Bowie's "Space Oddity", and "Always Together", an original piano composition by Wakeman. The single was released in aid of Macmillan Cancer Support.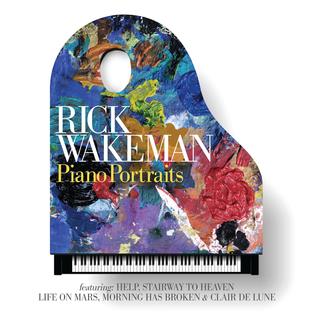 Rick Wakeman's Piano Portraits album reached number 6 on the UK Albums Chart, becoming Wakeman's highest charting album in the UK since 1975
The positive response to the "Life on Mars?" video and the single of the "Space Oddity" piano arrangement, led to Wakeman receiving offers from several recording labels who suggested to record a solo piano album of rearranged songs in the same style. The idea appealed to Wakeman as the piano is his favorite instrument to work with. Among the offers received was one from Universal Music Group, which Wakeman chose as "they envisioned it exactly as I did — as a real mixture of music, not losing sight of what the original songs stood for but always working as piano pieces". He then selected songs that he had played on throughout his career, as well as renditions of classical music pieces and one original composition.
Taking music from artists and "playing around" with the arrangements had always been something Wakeman had enjoyed doing since his college days.
The first list of tracks to record contained 24 songs, which was reduced to a final selection of 15. Among the scrapped tracks was a proposed suite for "Bohemian Rhapsody" by Queen, but after three days working on it, Wakeman could not develop an arrangement that worked.
Wakeman's discography includes over 90 solo albums spanning a range of musical styles. He has made many television and radio appearances; in recent years he became known for his contributions to the BBC comedy series Grumpy Old Men, Watchdog and his radio show on Planet Rock that aired from 2005 to 2010. Wakeman has written three books; an autobiography and two memoirs. In 2017, Wakeman was inducted into the Rock and Roll Hall of Fame as a member of Yes.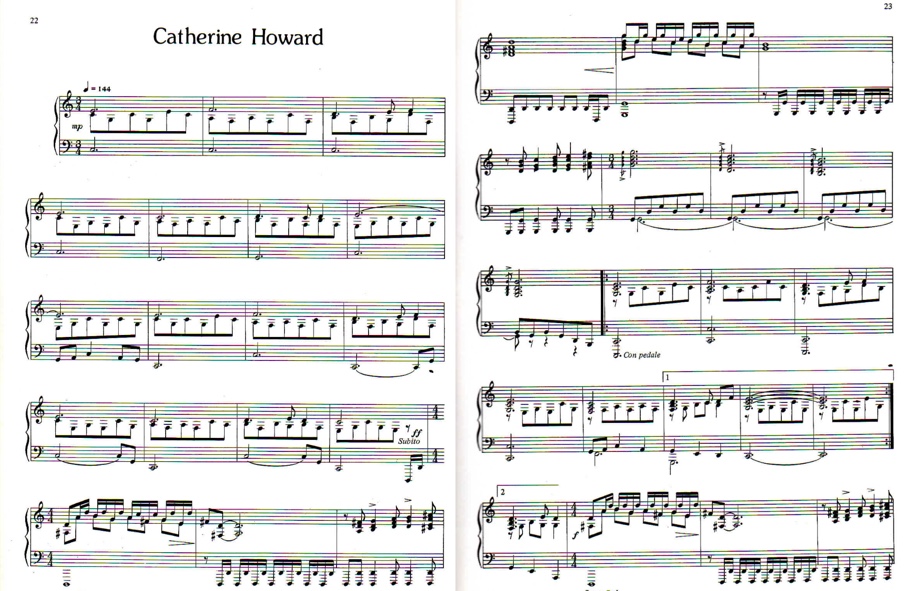 Rick Wakeman's Catherine Howard from The Six Wives of Henry VIII
Rick Wakeman: The Even Grumpier Old Rock Star Tour
Rialto Theater, Tucson, AZ on March 1, 2022
FIRST SET OF Pictures ARE from Pre-SHOW Meet and Greet Where Rick Performed Solo Piano versions of David Bowie's "Space Oddity" and "Life on Mars?"
Second Set of Pictures are from the front row at the Concert
Setlist
The Jig

Morning Has Broken

The Dance of a Thousand Lights

Jane Seymour

And You and I

Gone but Not Forgotten

Catherine of Aragon / Merlin the Magician

Sea Horses

After the Ball

Help! / Eleanor Rigby
I'm so happy to have met Rick Wakeman up close and personal!
Rick Wakeman